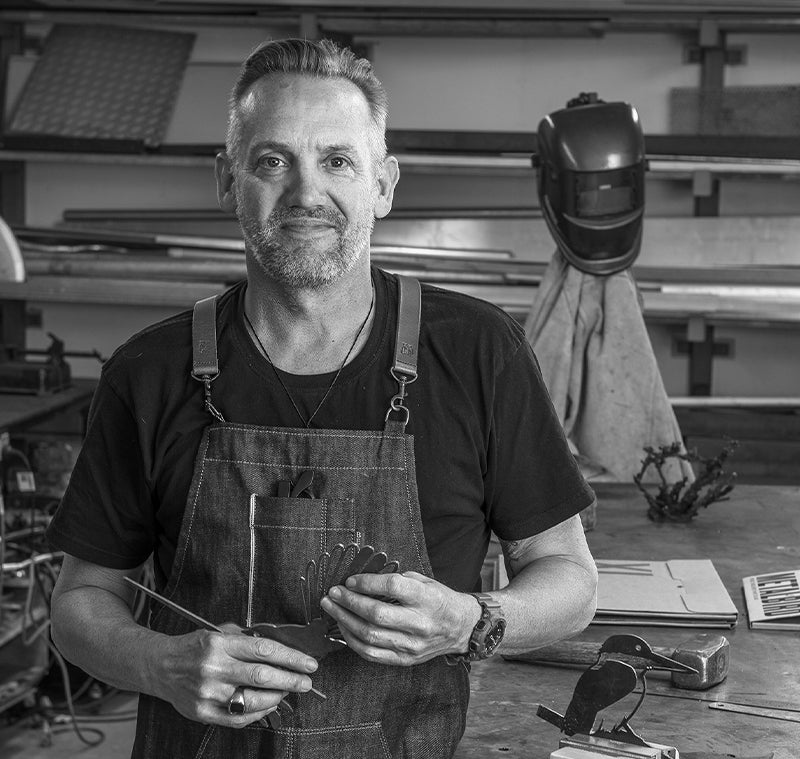 FROM HUMBLE BEGINNINGS TO A GLOBAL ART PROJECT
Metalbird grew from a New Zealand Street Art Project I started back in 2009. I created and installed metal bird silhouettes around my neighborhood, just for fun. Amazingly, people felt an instant connection to them, and I was flooded with requests from friends and strangers alike.
It began in a tiny garden shed, and roughly 10 years later Metalbird has become a sprawling global art project. I didn't see it coming, I'm not sure anyone did, and yet not a day goes by that I'm not profoundly grateful for all of it.
With the simple tap of a hammer, this beautifully crafted, life-like bird silhouette will transform your backyard, garden or environment into a work of art, bringing delight to anyone who encounters it.
Metalbird isn't just about the birds though. As you'll see if you scroll down a little further, it's also about producing locally and ethically, not to mention sustainably. It's about giving back to the birds that inspire us by supporting bird conservation efforts worldwide. Most recently (and excitingly) we're working to get B Corp certified, which will qualify us as a business that operates at a highly ethical standard.
We love what we do. We do it the best. We hope it shows.
— Phil Walters, Creator of Metalbird
OUR SUSTAINABLE COMPANY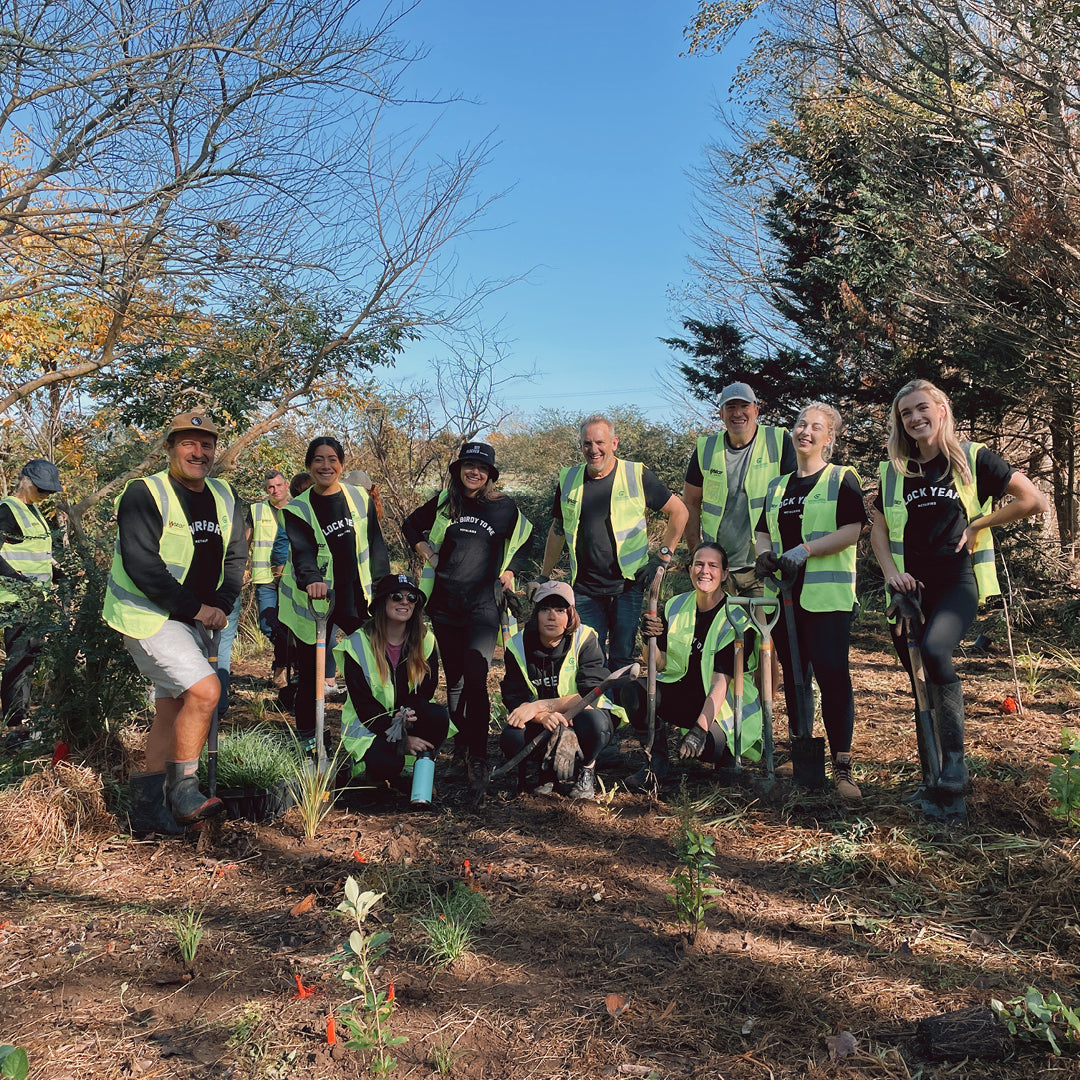 We want to give you a more detailed understanding of our stance on sustainability, and why it's so important to us, as a business and as individuals.
See, we don't think it's fair to create bird silhouettes inspired by real native birds, at the cost of their environment. We also believe that every business, big and small, has a responsibility towards the earth. So we work hard to ensure our business practices are top notch, environmentally, ethically and where sustainability is concerned.
To start with, we make and ship locally. Our Corten®️ Steel has over 70% recycled content, and all scrap steel from our manufacturing process is recycled. On top of that, our packaging is made from recycled cardboard with biodegradable inks, designed to be recycled again and again.
Yes, sure, it means we pay a little bit extra to employ local workshops and factories who can be held to high standards, and remain accountable to us and the earth. But it's undeniably worth it.
What can we say? We like going to sleep with a clear conscience.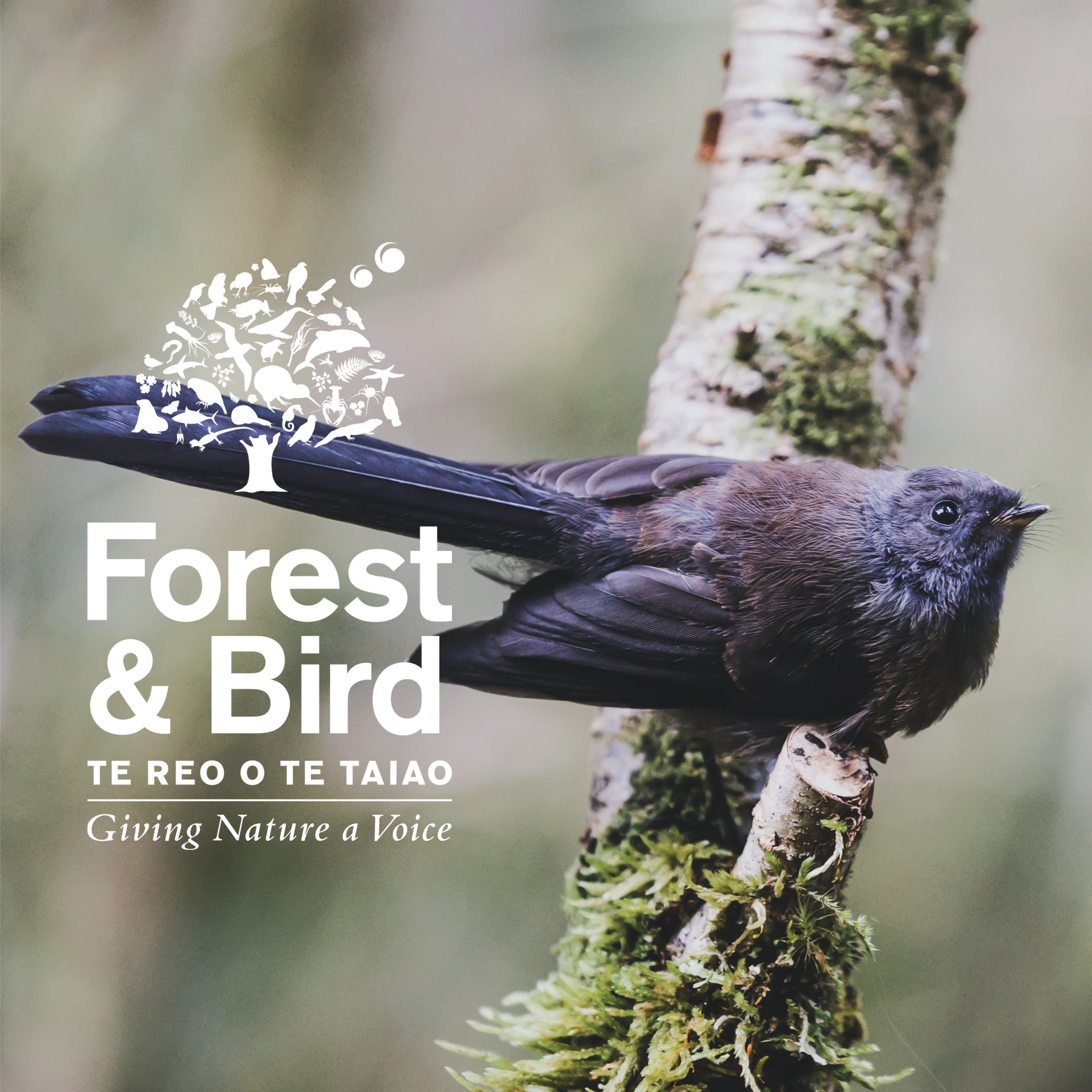 BIRD CONSERVATION
Birds are universally beloved, and heavily symbolic to many. It's a sad fact, however, that their environments have been decimated and many bird populations are rapidly dwindling. As a business that profits from the mere existence of birds, it's only right that we work equally hard at protecting, nurturing and championing them.
We do this by supporting bird conservations all over the world, raising money, releasing limited edition birds and donating the profits, raising awareness and sometimes even rolling up our own damn sleeves and planting some native trees.
Without trying to bore you, here's a slice of what we've been up to in the last few years:
We help New Zealand's Forest & Bird do their urgent protection work.
We support the conservation work of Ducks Unlimited Canada.
We helped Birdlife Australia in the wake of the devastating bushfires.
We drew attention to threatened Godwit breeding grounds with a giant Metalbird in The Netherlands.
We've joined the fight to save Samoa's national bird, the Manumea.
We're contributing to the American Bird Conservancy's fearless fight to save wild birds across the Americas.
We're partnering with Birdlife International to support five critically endangered bird species.
And we mean it when we say that this is just the beginning..
WHY WE'RE THE ORIGINAL METALBIRD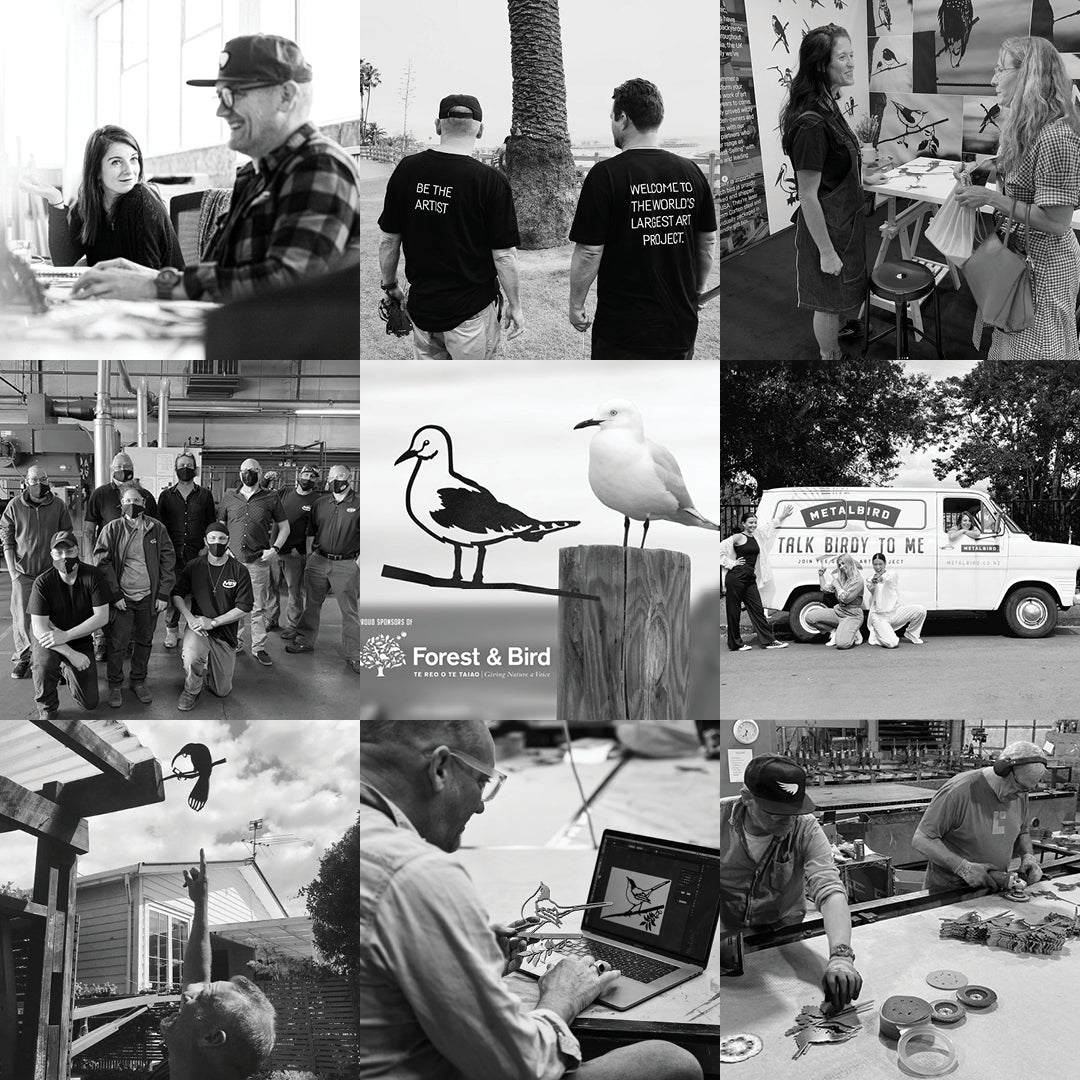 As Metalbird expanded in size and scope, our ambitions and values grew alongside it. We were always committed to sustainable practices, to bird conservation and supporting local economies, but as we grew larger, these ideas became a driving force for us. It was no longer just about making beautiful metal birds, it was about building a better world to put them in.
This is why we added "The Original" to our company name. It's not because we were the first to do it, or the best (admittedly though, we're pretty close to both.) It's because Metalbird isn't just about making metal birds.
Metalbird is about everything you've just read, including manufacturing locally, working with family owned factories and helping local economies prosper. Metalbird is about donating our profits and our time to bird conservationists in every country we operate in, and also in countries where we don't. Metalbird is about a global art project, where borders disappear and we are connected by the birds peppering our landscapes, where everyone is a local no matter how far flung.
We are not the only company to craft silhouettes from metal. But we are unique in our tireless efforts to practice sustainability, to manufacture locally, to preserve bird life globally, and to forge a worldwide community. Our product will always be lovingly and locally made from quality materials, sustainably packaged and lasting a lifetime.
And that's what makes us the Original Metalbird